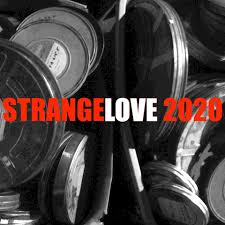 My selection of works for the experimental film section of the Strangelove Time Based Media Festival goes "live" on June 22nd.
The selected artists and works in this programme are:
Andrew Demirjian (USA), Pan-terrestrial People's Anthem (2018);Robert Cahen (France),Narsica Hirsch (Argentina) and Ruben Guzman (Argentina) Kosmos II (2020) ; Tessa Garland (UK) Legacy Warf (2020); Masayuki Kawai (Japan), Video Feedback Aleatoric No 12 (2018); Vince Briffa (Malta), Outland (2019);Madelon Hooykaas (The Netherlands), No Self (2019);Jacques Perconte (France), Albatre (2018);Stuart Moore & Kayla Parker (UK), On Location (2017); Visual Brains (Sei Kazama & Ohtsue Hatsune) (Japan), Dé sign 22 "La Matiére de mémoire #3" (2011) and Terry Flaxton (UK), Forest Glade (beneath the forest floor) (2020).
Further information and link to programme from June 22nd-June 29th, 2020.