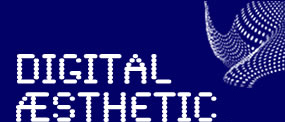 Digital Aesthetic 3 is the final manifestation of The Digital Aesthetic Project (2001-2012), a collaboration between The Electronic & Digital Art Unit (EDAU) at the University of Central Lancashire and the Harris Museum, Preston. This event, which includes a three month exhibition at the Harris Museum and The PR1 Gallery begins with a two-day symposium on Oct 5th and 6th, 2012, with the exhibition preview on the evening of Friday, Oct 5th.
Previous exhibitions and symposia in the series were The Digital Aesthetic (2001): Malcolm le Grice, Steina & Woody Vasulka, Sean Cubitt, Dan Reeves, Susan Collins, Paul Coldwell, Catherine Elwes, Jane Prophet, David Garcia, Marty St James, Nick Crowe, Katherine Meynell, Simon Biggs, David Bickerstaff/ Chris Wainwright, Stephen Johnstone/Graham Ellard and Michael Gibbs.
Digital Aesthetic 2 (2007): Peter Appleton, Simon Blackmore, Boredom Research, Vince Briffa, Robert Cahen, Susan Collins, Sean Cubitt, e-boy,  David Garcia, Charlie Gere, Stephan Gec, Gary Hill, Avi Rosen, Bill Seaman, Paul Sermon, David Surman,  Jon Thompson/Alison Craighead, The Vasulkas, Andrea Zapp and Lori Zippay.
Confirmed participants for Digital Aesthetic 3 include: Mark Amerika (USA),  Keith Brown (UK), Peter Callas (Australia), Sophie Calle (France), Peter Campus (USA), Maria Chatzichristodoulou (UK/Greece), Paul Coldwell (UK), Sarah Cook (UK), Sean Cubitt (UK), Brendan Davies (UK), Stefanie Dykes (USA), Arthur Elsenaar (Netherlands), Terry Flaxton (UK), Beryl Graham (UK), Harrison and Wood (UK), Takahiko Iimura (Japan), Jo Lansley/Neta Madahar (UK), Ingrid Ledent (Belgium), Adam Lockhart (UK), Yuan Goang-Ming (Taiwan), Marilene Oliver (UK), Alexa Wright (UK) and Katsutoshi Yuasa (Japan).