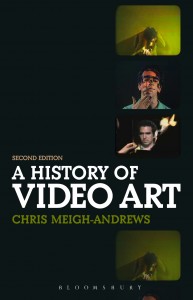 A History of Video Art (Enlarged and updated 2nd Edition), Bloomsbury, (London and New York), Nov 2013. 120 B&W and 32 colour images, 400 pages. Available from Amazon, Bloomsbury, etc.
"No other writer on video has Meigh-Andrews' grasp of the feeling of working with electronic media, in all their forms since the 1960s: the artist's perspective on making and showing. With new material expanding the temporal and geographic reach of the book, A History of Video Art is the essential guide to the art form that more than any other defines seeing over the last half century." –  Sean Cubitt, Professor of Film and Television, Goldsmiths, University of London, UK.
"Covering both video art many other related media technologies and art forms of the second part of the 20th century, this book is a fantastic and unique resource. I highly recommend to anybody interested in the history, aesthetics, and social context of media art." –  Lev Manovich, Professor, The Graduate Center, City University of New York, USA and Director, Software Studies Lab.
"Meigh-Andrews views his history through the lens of technological development, whilst never losing sight of the many artists' creative and subjective visions, which he covers through representative case studies of significant works. The extensive new picture research offers resonant images that evoke memories for some and discovery for new readers. This book is essential reading for all students, scholars, artists and curators who are interested in the subject." –  Professor Stephen Partridge, artist and Principal Investigator for REWIND | Artists' Video in the 1970s & 80s, Duncan of Jordanstone College of Art and Design, University of Dundee, UK.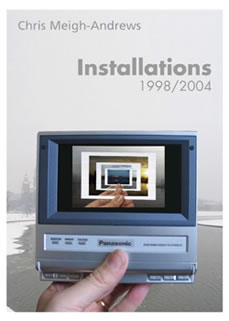 Chris Meigh-Andrews: Installations 1998-2004. ISBN: 1 901922 51 0. Introductory essay by Catherine Elwes, , 32 pp in full colour, published by EDAU, Preston, 2005

Chris Meigh-Andrews: Video Tapes-Installations-CD Roms: 1978-1997, ISBN: 0 906694 56 6, Essays by A.L Rees, Sean Cubitt. 56 pp.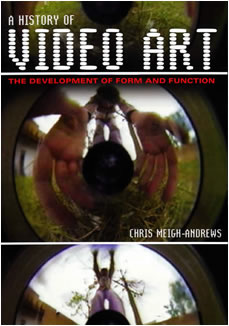 A History of Video Art: The Development of Form and Function, ISBN: 1845202198, Published by Berg, (Oxford and New York)  November 2006. Available from Amazon and Berg.
Extract from a review of A History of Video Art; The Development of From and Function
"Meigh-Andrews' own significant contribution to video practice and his obvious familiarity with the British video art scene has resulted in an insightful guide to the development of the medium and the surrounding discourses. The book is an ideal introduction to video for the student or general reader while providing for the historian of contemporary art an effective key for opening up the complexities of the historical and technological nuances of the medium." Samantha Lackey, "Screen Studies", The Art Book, Vol. 14, Issue 3, August 2007, ISSN 1368-6276, Blackwell Synergy, pp 63-64.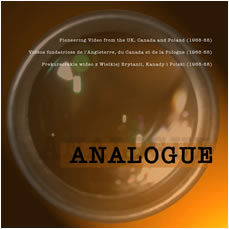 Analogue: Pioneering Video from the UK, Canada and Poland (1968-88), ISBN: 1 901922 59 6. Exhibition catalogue edited by Catherine Elwes and Chris Meigh-Andrews. Published by EDAU, Preston, 2006.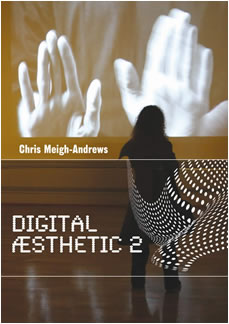 Digital Aesthetic 2, ISBN: 978-1-901922-67-7. Edited by Chris Meigh-Andrews and Aneta Krzemien, with introductory essay by Cinzia Cremona. Contributors include: Sean Cubitt, David Garcia, Gary Hill, Lori Zippay, Thomson & Craighead, Peter Appleton, Robert Cahen, Charlie Gere, Avi Rosen, Bill Seaman, Paul Sermon, Andrea Zapp and David Surman. Published by EDAU, Preston, 2007.
Chris Meigh-Andrews, Early Video Tapes: 1977-87. ISBN-13: 978-0957009615, Published by Blurb, Available via Amazon.com and Blurb.com
Images of Japan: Tokyo & Kyoto, ISBN-13: 978-1320089111, Published by Blurb. Available via Amazon.com.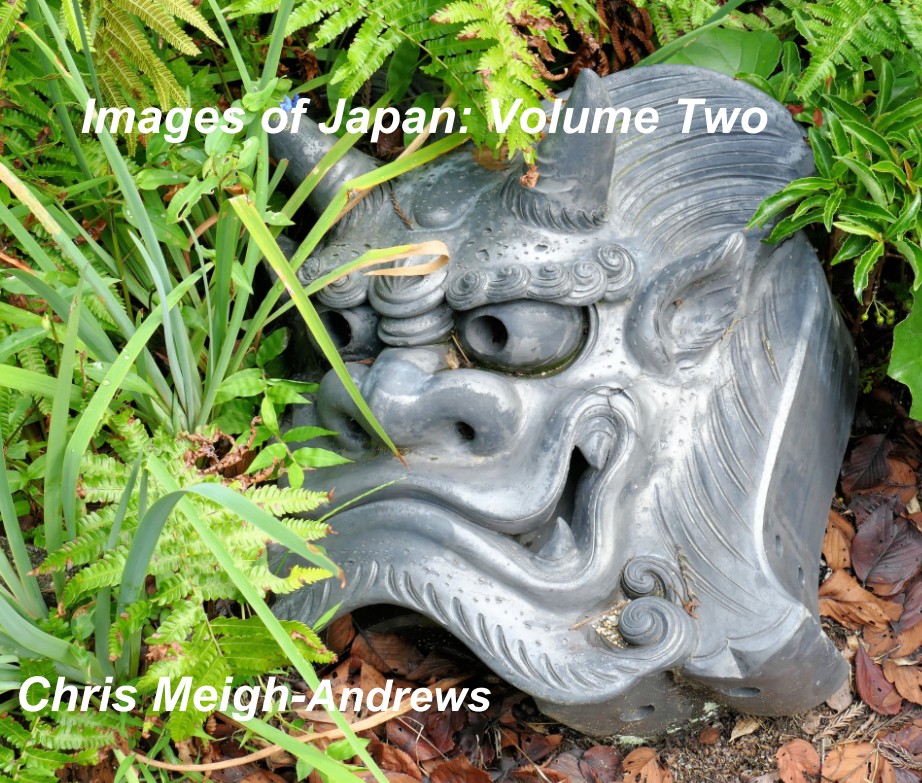 Images of Japan, Vol 2, ISBN: 9781366448934, Published by Blurb. Available via Amazon.com.